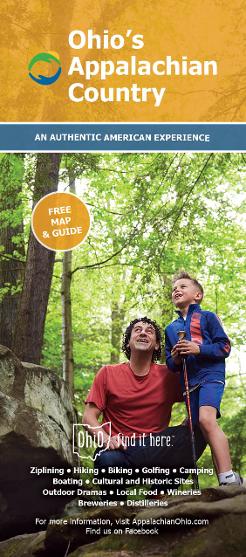 About Our Organization
For the past 15 years, Ohio's Appalachian Country, Inc. (OAC) has worked to draw attention and visitors to Ohio's Appalachian Region. Our organization operates as a non-profit tourism association working with the 32 Appalachian Counties of Ohio to promote tourism. We believe tourism is the most sustainable form of economic development for this region.
Our partners include the Governor's Office of Appalachia, tourism organizations operating in the region, along with attractions, parks, shopping, dining and lodging businesses.
In addition to producing this website, OAC also produces a bi-annual Travel Guide, available for viewing on this website. Cooperative marketing opportunities, networking, group tour marketing and professional workshops are also offered to members.
Membership is $100 annually.